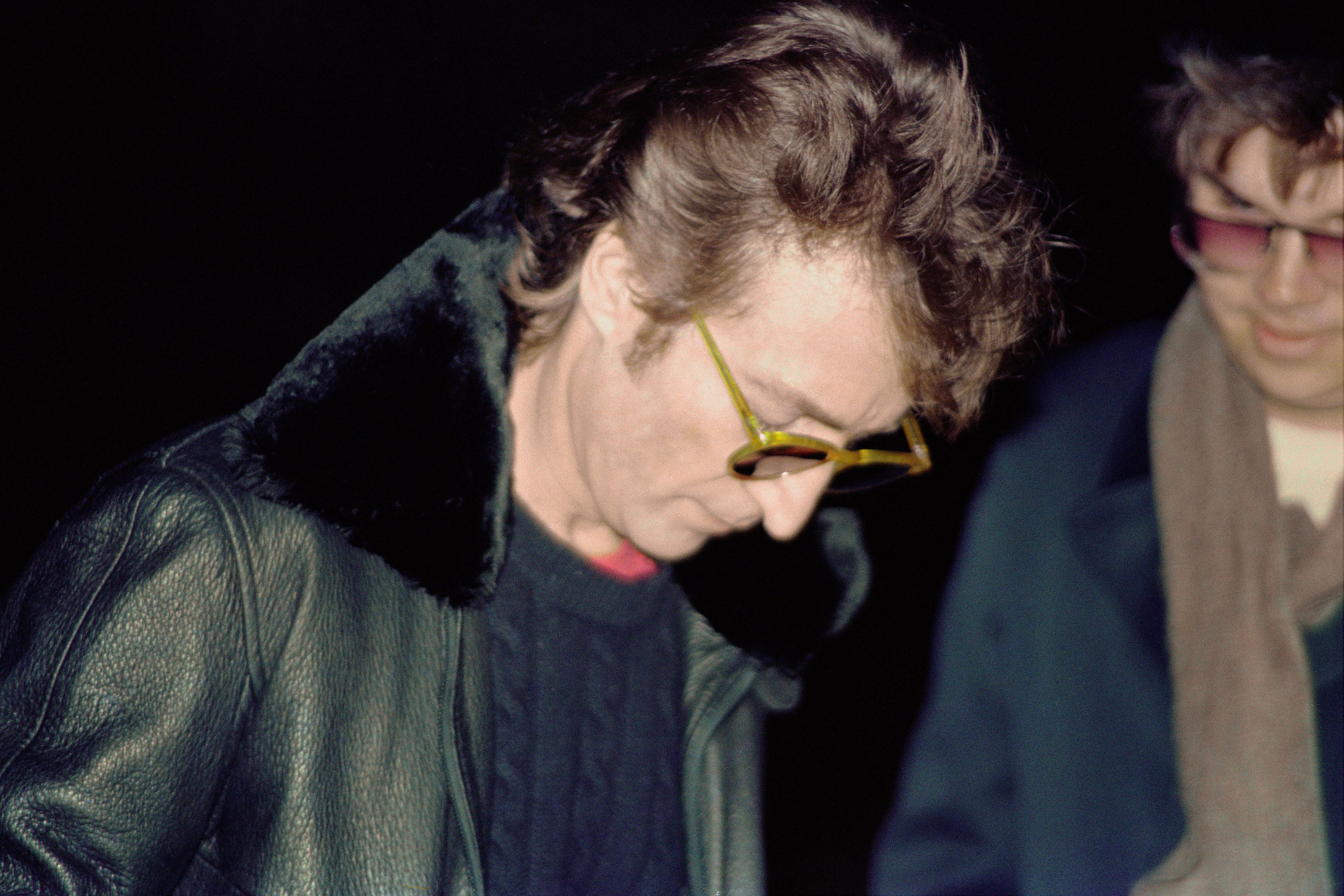 Hearing the sad news of John Lennon's shooting was a shocking and devastating moment for fans and music lovers around the world. Lennon, a founding member of the Beatles and one of the most influential musicians of all time, was shot and killed outside of his apartment building in New York City on December 8, 1980. 
The news of Lennon's shooting spread quickly. My mother woke me at 6.30 am UK time to tell me he had been shot. Fans and media outlets alike were stunned by the tragedy. Many people were in disbelief, unable to comprehend that such a vibrant and talented musician could be taken from the world in such a violent and senseless act. 
Lennon's death was a huge loss for the music industry, and his passing sent shockwaves through the world of rock and roll. His contributions to the Beatles and to the world of music were immeasurable, and his death left a huge void that has never been filled. I, of course, went to school as usual, but there was a strange atmosphere that day. Everyone in my class knew I was a big Beatles fan, and lunchtime was consumed with chat about the shooting. 
In the days and weeks following Lennon's shooting, fans and music lovers around the world came together to mourn his passing and celebrate his life and legacy. In New York City, hundreds of people gathered outside of Lennon's apartment building, leaving flowers, candles, and messages of love and support. 
Meanwhile, radio stations across the country played tributes to Lennon, and many artists and musicians paid their respects through their music. The news of Lennon's shooting was a sombre reminder of the fragility of life and the preciousness of time. 
Despite the sadness and loss that accompanied Lennon's shooting, his music and legacy have continued to inspire and influence countless artists and musicians. His impact on the world of rock and roll is indelible, and his songs continue to be celebrated and enjoyed by fans of all ages. 
In the years since his death, Lennon's music has been re-released and remastered, and his songs continue to be covered by artists around the world. His influence can be seen in the work of countless musicians, and his legacy as a pioneer of rock and roll will never be forgotten. 
Overall, hearing the news of John Lennon's shooting was a deeply saddening and tragic moment for me and fans and music lovers everywhere. Lennon was a true icon of rock and roll, and his untimely death was a devastating loss to the world of music. His legacy, however, lives on through his music and the countless artists and musicians who have been inspired by his work. 
I always loved the track Me & John Lennon & You by Anthony Toner and play it every 8th of December. Have a listen and let me know what you think.
Here is my live version of Don't Let Me Down